Showroom Open Saturday's 10am – 4pm. For other times please call 0800 234 6325
Categories
FOUR POSTER BEDS
SLEIGH BEDS
TESTERS / OTHER
BEDS BY INVITATION
BEDROOM FURNITURE->
BED MATTRESSES
Information
MATTRESS INFO
SPECIALS
GUEST SPOT
8 STEP FINISH
DELIVERY
CONDITIONS OF USE
FOUR POSTER HISTORY
RESOURCES / PARTNERS
Contact Us

Heirloom beds
Please fill out the following form to contact us or alternativly e-mail us direct on:
Goyt Mill
Sunwell Terrace
(of) Upper Hibbert Lane
Marple
Stockport
Cheshire
SK67HX
TEL: 0800 234 6325
We are located in Goyt Mill in Marple, Cheshire one of the most impressive mills on the Cheshire canal Ring. This red brick building originally spun cotton before transporting it down the Ashton flight into Manchester and thence to the rest of the world.
Construction of the Goyt spinning mill alongside the existing Rhode house or Shepley's mill began with a ceremony on the 20th of July 1905.
By 1907 parts of the mill were in operation, though it was not fully operational until 1912.
The mill was powered by a 2,500hp steam engine which drew its water from the canal – along which the coal was also delivered. Power from the engine was delivered to the mill by a series of ropes and in turn by belts to the individual machines.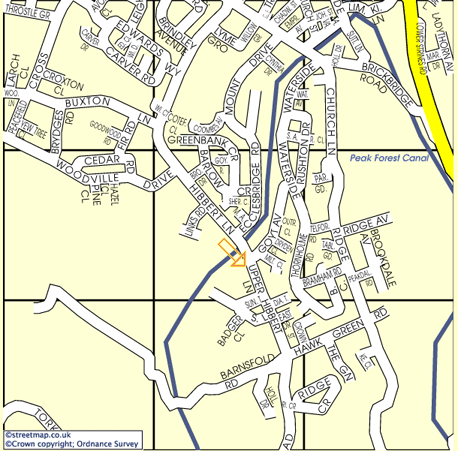 Directions from M60.
Leave the M60 at junction 27, then at roundabout take the 4th exit onto the A626 (signposted Marple, Buxton A6) Entering Stockport
At traffic signals turn left onto Spring Gardens – A626 (signposted Marple)
At traffic signals continue forward onto Marple Road – A626 (signposted Glossop, Marple
At traffic signals continue forward onto Stockport Road – A626
Bear right onto Stockport Road – A626. Entering Marple
Bear right onto Church Lane
Turn right onto Hibbert Lane

| | | |
| --- | --- | --- |
| Co Reg – 5688324 | Thursday, 08 February 2007 05:22 am | VAT No – 876358475 |